11 min to read
Budget 2020 - A Prelude
Different needs will be definitely fulfilled. But, at what cost?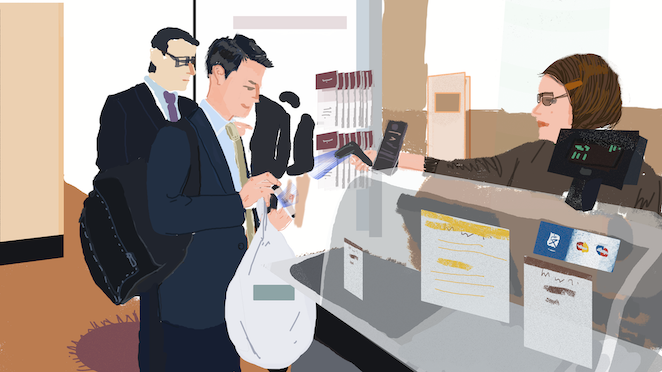 It is that time of the year again. The time when almost everyone around you becomes an economist par excellence. In this article, we'd see what the budget 2020 holds potentially, with respect to the demands the various interest groups have put forward, and the ailing economy that has been forced on us through a combination of sheer bad timing and abuse of the Monetary Authority. The Economic outlook has been downgraded to Sub 5% levels. The Government has neither been able to meet it's disinvestment targets nor it's fiscal deficit targets, nor the Inflation targets! First, let's see what the different interest groups demand from the government in terms of sops for their respective industries, and why.

1. Real Estate/Infra
After being hammered down by GST, RERA Demonetisation and it's own demand cycle slowdown, The Real Estate/Infra Industry has been on the favourite tab of the government for the previous couple of budgets, with the first one directly poising to help out stressed companies stuck in infrastructure projects that overran their costs, due to a sudden increase in the Raw Material Prices in 2016, and the second budget, indirectly helping the sector by pushing the Housing finance corporations to fund more and more projects, and giving them sops in doing so. This should've worked, but there was only this problem, which is the battered down Banking Industry, that couldn't lift itself out of the NPA mess. The flow of credit was quite disturbed, and more often than not, neither were the benefits passed on to the Core industry itself, that, after 3 long years, is seeing some faint light at the end of the tunnel, in terms of marginally improving domestic housing demand. The demands of the Real Estate & Infra sector is pretty simple - A Working Capital solution. Since Banks neither have the money, nor the willingness to lend to battered down industries, some industrialists argue that this could be financed by common investors, through securitisation. Economics4U believes that this would make sense definitely. But, with a major bulk of the Investors' money already having flooded the Mutual Fund markets in the latter half of 2019, a fundamental question of whether the Investors would be ready to invest in a debt security at all, rises. It is to be noted here that, India, has a rather poorly developed Debt market, when it comes to Retail Investors. There just isn't enough solvency to bring out the working capital requirements of an entire industry.

2. Banking and Finance

Oooooh. Sweet Banks! Following a terrible fight with Large NPAs, just when the Banks seemed to be over the worst of times, bad times say hi yet again, as, this time, it is not the Large loans that are failing, but, the otherwise considered infallible and rather safe, loans to Medium, Small and Micro enterprises. This is not fresh news though. This has been rather downplayed all this time by the mainstream banks, which consistently have reported higher margins, but, higher delinquencies, higher stressed assets, reduced asset quality, and subsequently higher NPAs. Last year alone, NPAs in the loans disbursed exceeding INR 25 Cr to SMEs, have had an NPA rate of over 18% according to TransUnionCIBIL. To add to the woes, earning downgrades, credit slides, lack lusture performance and higher NPAs reported by the small finance banks and NBFCs made the RBI to come out with guidance that simply put, meant "Mainstream Banks were to lend to the NBFCs, and SFBs (Small Finance Banks), who would then lend to the SMEs and other areas of the Credit-scape that turned risky of late.
The Flagship Mudra loan scheme, where loans without any collateral security were given to regular tax paying SMEs, has turned into a pile of NPAs. Bad Loans are skyrocketing here, and has already hit the 4% mark. Need another Fun fact? Only 20% of the Mudra loans were actually used to start businesses, and the rest was just usurped as working capital finances. (This was according to a Draft report of the Review of the Mudra Scheme dated September 2019, that just never saw the light of the day sadly)
You can't give more and more loans, and expect people to repay them back when the Demand scape is badly in need of attention, and absolutely nothing was done at all to improve the demand from the Government's side. Small businesses thrive in moderate CPI, low interest rates, and growing customer demand, all the three of which are absent. The loans just can't be repaid, and would most probably turn into NPAs. This would be a far bigger systemic crash than the present NPA crisis that jerked the entire Banking industry. What the RBI expects the Banks to do is just out of the park, ridiculous! The RBI feels the NBFC sector needs to transfer it's risk to the Banks indirectly and although they have never accepted this despite being asked this several times, it is what happens when Banks lend to NBFCs which in turn lend to risky asset classes. The mainstream banks take undue risk for a paltry reward here, as the NBFC itself is more credit worthy than the loans it holds individually. (Blame the Credit Rating Agencies which feel that even a pile of B- securities put together, packaged together as a CDO can have greater Credit Rating. We definitely haven't learnt anything from 2008.) During the course of the previous year, the RBI has cut down it's benchmark Repo by 1.35%, whilst, the largest state lender, SBI has passed on a mere 0.6% which is not even half of the benefit. SBI is not alone, as all banks decided to rebuild their lost capital, rather than passing the bulk of benefit to the Consumers. Now, had the RBI enforced that, we'd have a different situation right now. A better one for the most part.
What Banks demand is additonal working capital, some clear guidance and lax NPA norms. It is worth noting that, some banks, have systemically and rather unusually, consistently, been exposed to higher NPAs, than others. Though this merits investigation, nothing has been done. Take the case of PNB. It isn't bad luck that a PSU bank has over 20% NPAs in almost all lending segments. Investors have thrown all the disturbing signals of steady declines in asset quality to the wind, as they were engrossed in taking up the Bank Index to an all time high, measuring up against it's western counterparts, when in fact, we are staring down at multiple Credit crises within the industry. Overall, to sum up the Banking Industry, Both PSBs, Pvt Banks and NBFCs have reduced asset quality, more NPAs, and lesser sanctioning rates now, which discourages consumption of loans, and would weaken the SME-scape. Banks are more concentrated on maintaining their provisioning to a minimum than to lend more.

As much as I'd love to talk about Start-up India movement, and the demands put forth by start-ups, it is highly unlikely that in such a complicated mess of problems in the larger Banking space, which needs dire intervention, this would ever be looked with seriousness in the present Budget. A few passing remarks and changes to the tax policy can be expected.

3. Consumer Goods
Now, this is an industry that has showed robust growth all through 2018, when the main bulk of large and heavy sectors were slowing down. The slowdown pattern in the consumer goods industry, has been rather dilatory, with definitive signs of slowing consumer demand being recorded in late 2018 - early 2019. Since then, the industry has faced several challenges, and still managed to stay relatively better poised than several other affected industries. We strongly believe that in order to put money in the hands of the end consumer, the Government must go for a reduction of the GST rates (we first laid down this idea in August 2019)
A little bit of self praise won't do bad right?
Mr. Niranjan Hiranandani, MD of Hiranandani group advocated, "A blanket reduction in GST to boost the money in the hands of people" to solve the slowdown, in a week old interview. Ring any bells? That's exactly what our Article "A possible solution" dated Aug 2 2019 said!

A reduction in the GST rates, or a rationalisation of the GST rate regime, giving consumers of common goods, some sops can positively impact the consumer surplus, leading to more demand and a possible way out of the slowdown.
4. Autos
Autos were the second sector after infra/real estate to slip into a slowdown in Q4 of 2017, with flattened growth curves. The demands of the Auto sector follows the other sectors, in asking for a lower GST rate at least on a temporary basis, and the one thing they have been asking for a very long time, an EV policy that actually encourages domestic production of EVs. This would necessitate reduction of duties on imports for manufacturing Lithium ion batteries. India, with it's commitment to the global community to go Petrol/Diesel free by 2030 would most likely be required to skip the Hybrid cars part and jump in directly to the EV bandwagon. Here is another big challenge. Production costs that went up by over 14%, and a fifth of sales that were lost, now mean that these Auto companies are at crossroads with regards to heavy investment in EV or to produce and make the best use of the BS-VI investment they just did a year ago. This is just bad timing, and a comprehensive EV policy would need to be framed after taking into consideration all the specific needs and demands of Indian Manufacturers, as we have relatively no experience in mass production of EVs for the consumers. We expect a new EV policy for sure, and if it is not unveiled at this budget, there is just little hope of India honouring the 2030 commitment. We have 10 years, to research, and indigenously develop efficient li batteries, and with the advent of Self-driving cars, in the larger market, regulation and licensing would just become a burden without a timely EV policy that covers Self-driving cars as well.
There are several other industries, that are not covered under this, and that doesen't undermine their importance in the Union Budget 2020, but, being the Economics blog that we are, we're more focussed on things that could radically change the way the Economy works.

Tax Reforms
Tax collections have fallen
GST collection has also slackened
A streamlined and reduced Income Tax, under the new Income Tax law, and a improved GST law are expected
The government can choose between abolishing Dividend Distribution Tax, or abolishing Long Term Capital Gains Tax on shares, and we believe that it is better to abolish LTCG, as the corporations already benefit out of the reduced corporate tax, and the investors could use some benefit now.
We strongly believe that the government would choose to side with the RBI to propagate fresh funds into the Financial Sector, through Banks-NBFC route, and also reduce and rationalise the GST regime, and, this should be done at the cost of an increased Fiscal Deficit. The rather dangerous precendent set, of using the RBI's revaluation reserves must not be resorted to, at any cost, to protect the strength of the INR.

Have some of your own ideas about this Budget? Drop them in the comments! P.S This is just a prelude to the Budget Series, on what we expect from the Union Budget 2020, a detailed analysis and dissection of major decisions would be given when the Budget is released.